Note: If you have previously filled out the form you can go direct to the deposit page HERE
This trip is now full, we are starting a wait list or you can book for 2019 (Similar dates)
Do NOT pay a deposit for the 2018 wait list, just register.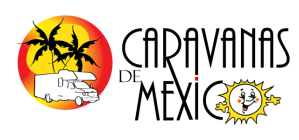 Sign up
If you are interested in one of our Copper Canyon tours, please fill out the form below. You will be redirected to a page to pay a deposit afterwards. If you have questions prior to signing up, please call Paul at 1-855-327-7555 or email him via our contact form. Please note that deposits are non refundable but may be applied to another trip in the same season or following one. If you are interested in our 2 longer caravans, go to www.mexicorvbuddies.com
Note: This caravan runs in mid to late Jan.
4 important notes below
1) The initial deposit is NON-REFUNDABLE except in special cases. It may be transfered to another trip of the following season, however. It is refundable if we cancel, and it may be refundable if the trip you book ends up with a wait list. Repeat customers get priority on that and then those who deposit first get second priority.
2) Really large rigs my not be appropriate for the Yucatan circuit. Email Paul at beddows1@telus.net to discuss before you pay a deposit.
3) If you have Residente Permanente status in Mexico you will not be able to bring in an RV under a Temporary permit. You must permanently import it.
4) Approx 50% payment will be required about 150 days before departure. Your spot is not guaranteed until you have paid this if it is under 150 days before departure! There are a series of refund parameters as the trip draws closer. Any monies can be transfered to another trip or a trip the following season. As of April 2017, the current policy is outlined below and is valid for the Fall 2017/Spring 2018 season.
Cancellation of the trip by Caravanas de Mexico before departure, will result in a full refund.
Cancellation by the client for any reason, will receive a refund of monies according to these criteria:
Initial deposit (under $500) is not refundable, but may be transferable to another participant or season

Amounts calculated in the currency you are paying with (US or Can)

Over 120 days before departure 100% refund, less any deposit up to $500 plus a $100 cancellation fee
Between 90-120 days before departure , 80% refund, less any deposit up to $500
Between 60-90 days before departure 60% refund, less any deposit up to $500
Between 30-60 days before departure 25% refund, less any deposit up to $500
Less than 30 days before departure 10% refund, less any deposit of up to $500
(Note on the less than 30 day category if the total refund is under $1000, we may waive all or part of the loss of $500 deposit so you receive a minimum of a $1000 refund.)
All monies paid can be transferred to the following season, without penalty, if you have to cancel
If we have a wait list for the trip you are booked on, we will put you in touch with the first person on that wait list. If you can privately to transfer the money they have paid to yourself, we are OK with that. Or it can find another couple to take your place that is Ok as well.
It is up to the client to purchase Trip Cancellation Insurance if they wish.